CONTACT US
The Parkston Advance, Inc.
P.O. Box J
205 West Main Street
Parkston, SD 57366

605-928-3111
800-310-3140

advance@santel.net

COMING EVENTS
PARKSTON
Food Bank Distribution: First and third Tuesday of every month, 3 p.m. to 5:30 p.m.; Salem Lutheran Church (use Northwest door marked Food Bank and goes directly to our facility). This is to ensure privacy for our families. Parking is at the rear of the church.
Feeding South Dakota: Third Friday of every month, 9 a.m. to 10 a.m.; Salem Lutheran Church parking lot.
TRIPP
Monday, October 2
The City of Tripp will meet at 7:30 p.m. in the City Hall.
AREA
Weekly
Alcoholics Anonymous Open Meeting will meet Sunday at 7 p.m. at the Ethan Methodist Church basement. For more information, call 605-770-5410.
Alcoholics Anonymous and Al-Anon will meet Friday at 8 p.m. at Sacred Heart Catholic Church. Please use the north entrance. For more information, call 605-505-0310.
Meals on Wheels drivers for October
Parkston Meals-on-wheels drivers for October are:
Monday: Tom and Becky Hafner
Tuesday: Mike Boyle and Merlyn Tiede
Wednesday: Elaine Leischner
Thursday: Linda Kuebler
Friday: Leona Baltzer and Shirley Baltzer
Saturday: Paula Weber
DPS releases October sobriety checkpoint list
The South Dakota Department of Public Safety has announced plans for 22 sobriety checkpoints in 18 different counties during the month of October.
Checkpoints are scheduled for the counties of Charles Mix, Lincoln, Brookings, Pennington, Butte, Brown, Codington, Hughes, Minnehaha, Roberts, Spink, Lawrence, Meade, Jones, Fall River, Stanley, Davison and Jerauld.
The monthly checkpoints are designed to encourage people to not drink and drive. The checkpoints are funded by the South Dakota Office of Highway Safety and conducted by the South Dakota Highway Patrol with the help of local law enforcement.
Officials remind drivers not to drink and drive regardless of whether there is a checkpoint planned in their county. People who have been drinking are urged to designate a sober driver or take an alternate form of commercial or public transportation.
Both the Office of Highway Safety and the Highway Patrol are agencies of the South Dakota Department of Public Safety.






Harvest festival takes visitors to the past
Milking a cow, picking and shelling corn, threshing and plowing with a steam engine were just some of the live demonstrations at the Harvest and Kuchen Festival in Delmont September 9 to 10.


Class of 1973
The Parkston High School Class of 1973 gatthered during the 2023 Parkston Homecoming.

Kaylor 4-H Club honors charter members at Kaylor Appreciation
The Kaylor 4-H Club met July 28 on Main Street in Kaylor during Kaylor Appreciation Night.

PRAIRIE DOC
Exercise for healthier aging
We all know that exercise is great for our overall health.





Fall at the farm
The first weekend in September brought the twentieth annual fall festival of activities to the Twin Rivers Old Iron farm on the outskirts of Delmont.

Secretary of State recognizes September as National Voter Registration Month
South Dakota Secretary of State Monae L. Johnson has joined the National Association of Secretaries of State (NASS) in encouraging citizens to celebrate National Voter Registration Month by registering to vote or verifying the accuracy of their current registration.

.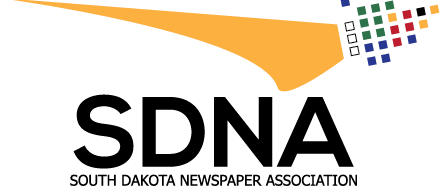 www.sdpublicnotices.com
VIEW PUBLIC NOTICES FOR FREE!
Sponsored by The Parkston Advance, Inc.,
and South Dakota Newspaper Association