CONTACT US
The Parkston Advance, Inc.
P.O. Box J
205 West Main Street
Parkston, SD 57366

605-928-3111
800-310-3140

advance@santel.net

COMING EVENTS
PARKSTON
Food Bank Distribution: First and third Tuesday of every month, 3 p.m. to 5:30 p.m.; Salem Lutheran Church (use Northwest door marked Food Bank and goes directly to our facility). This is to ensure privacy for our families. Parking is at the rear of the church.
Feeding South Dakota: Third Friday of every month, 9 a.m. to 10 a.m.; Salem Lutheran Church parking lot.
TRIPP
Monday, June 5
The City of Tripp will meet at 7:30 p.m. in the City Hall.
AREA
Weekly
Alcoholics Anonymous Open Meeting will meet Sunday at 7 p.m. at the Ethan Methodist Church basement. For more information, call 605-770-5410.
Alcoholics Anonymous and Al-Anon will meet Friday at 8 p.m. at Sacred Heart Catholic Church. Please use the north entrance. For more information, call 605-505-0310.
Meals on Wheels drivers for June
Parkston Meals on Wheels drivers for June are:
Monday: Ashley, Jayden and Hadley Digmann.
Tuesday: Mike Boyle and Merlyn Tiede.
Wednesday: Mary and Alma Lindeman.
Thursday: Linda Kuebler.
Friday: Diana Vanness and Gladys Billars.
Saturday: Cathy Bormann.
Immanuel Lutheran to hold Mission Festival
Immanuel Lutheran Church, Dimock, invites all to their Mission Festival service, June 11, at 10 a.m.
The morning speaker will be the Reverend Dr. Walter Steele, Dean and Professor at Neema Lutheran College in Matongo, Kenya. A noon meal will follow.
The afternoon speaker will be the Reverend Harr of the tri-parish Christ-Winner, Zion-Hamill and Trinity-Reliance.






Minotaurs bring home hardware from state meet
The Ethan-Parkston Minotaur track and field team placed in the top eight in 10 events, six individuals and four relay teams, to finish in 10th place for the girls and 12th place for the boys last week at the State A Track and Field Tournament in Sioux Falls. SOUTH DAKOTA PUBLIC BROADCASTING | sdpb.org

Parkston Public Library receives national grant to help work with residents with disabilities to enhance their accessibility
The Parkston Public Library has been selected as one of 240 libraries to participate in Libraries Transforming Communities: Accessible Small and Rural Communities, that provides community engagement and accessibility resources to small and rural libraries to help them better serve people with disabilities.


Open primary question may make 2024 ballot
It's a well-worn adage that politics are about timing, and that's especially true when it comes to citizen-led ballot measures in South Dakota.


Weisz places fourth at State Shoot
The 4-H State Shoot was held April 28 to 30 in Fort Pierre.

Don't let your outdoor meal become a feast for bacteria
As summer approaches, millions of Americans will hit the road to visit national parks, beaches and campgrounds.

Memorial Day
Duty, honor, country
During the month of May, we marked Military Appreciation Month, Armed Forces Day and Memorial Day.

Benefits of the poppy
They gave. Will you?





Graduate awards
As is tradition at Tripp-Delmont School District, the seniors do a grad walk through the hallways with the whole school cheering them on wishing them the best of luck on their future endeavors and being proud of what they have accomplished. Pictured is Eva Bacon and Colby Brown as they lead the grad walk.

Updates from Tripp-Delmont School District 33-5
Greetings from the Tripp-Delmont School District 33-5.

.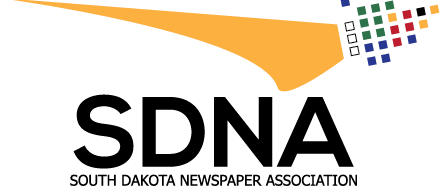 www.sdpublicnotices.com
VIEW PUBLIC NOTICES FOR FREE!
Sponsored by The Parkston Advance, Inc.,
and South Dakota Newspaper Association